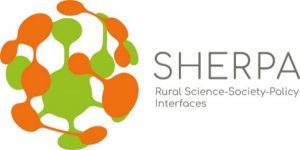 New participatory EU hub for contributing to shaping future policies and research for rural areas was launched in Bruxelles in October. 
One of the most ambitious public participation projects ever funded by the European Commission has just been launched, and it is called the SHERPA project.
Check SHERPA leaflet🙂
What is SHERPA?
The Sustainable Hub to Engage in Rural Policies with Actors (SHERPA project) is a four-year project funded by the European Union's Horizon 2020 research and innovation programme. The project aims at engaging citizens, stakeholders, scientists, and decision-makers in formulating recommendations with the ambition to redefine European development policies and research agenda for rural areas.
The threefold objective of SHERPA is to:
provide inputs for the design of future research policies, with a focus on preparation of work programmes under Horizon Europe;
support the implementation of policies relevant to rural areas in the 2021-2027 programming period;
support the setting of the direction of rural policy in the next programming period (after 2027).
The interaction between science, society and policy will take place in a total of 40 Multi-Actor Platforms (MAPs) in 20 European countries, and in a MAP at the EU level between, 2020 and 2023. ERDN, together with our 5 members, will manage 20 MAPs in 6 countries:
LT MAPs: Lithuanian Institute of Agrarian Economics , Lithuania
HU MAPs: Research Institute of Agricultural Economics – National Agricultural Research and Innovation Centre, Hungary
CZ MAPs: Institute of Agricultural Economics and Information, Czech Republic
RO MAPs: Romanian Academy – Institute of Agricultural Economics, Romania
BG MAPs: Institute of Agricultural Economics, Bulgaria
PL MAPs: ERDN, Poland.
What is a Multi-Actor Platform (MAP)?
The SHERPA MAPs are forums in which actors from science, policy and society meet, share and co-create knowledge on rural topics. As a member of a MAP you come from one of these groups.
Science (researcher with national or regional knowledge of rural areas);
Society (civil society organization, or NGO representative, or private business, or resident interested in being engaged in rural topics);
Policy (elected politician or official working in a public authority).
Each MAP has one person that is designated Facilitator and one person designated Monitor. These persons are part of the project consortium and have the task to manage the MAP and facilitate interactions within the MAP. The Facilitator will be your contact person to the SHERPA project.
What will the MAPs do?
The SHERPA project will produce various Position Papers based on specific topics that are relevant for rural areas. The Position Papers will be included in ongoing policy processes concerning European development policies and research agenda for rural areas. The MAPs are crucial for basing the Position Papers on knowledge from actors with local knowledge i.e. the members in the MAPs.
Except from the important role of contributing to the Position Papers, each MAP can decide whether they want to do more activities.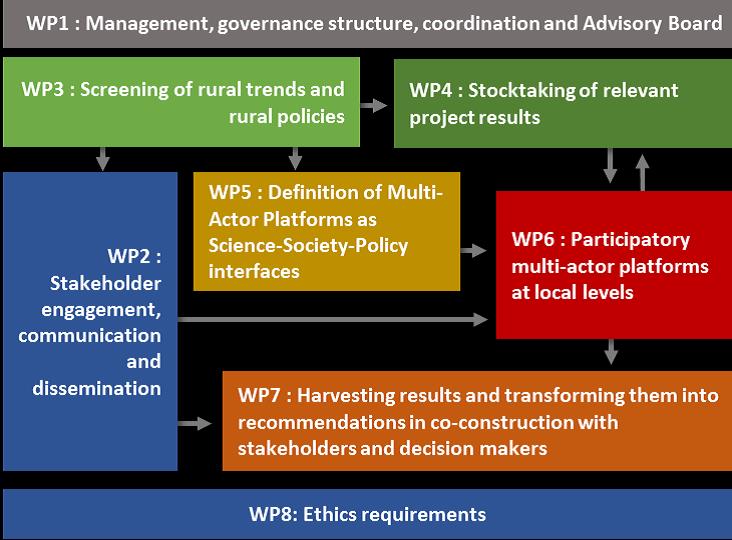 SHERPA is a research project funded by the EU via Horizon2020. The project is carried out by a consortium of 17 partner organisations coordinated by the international research and consultancy company Ecorys in Belgium, and contracted by the European Commission under Grant Agreement 862448.
 For more information:
@ruralinterfaces